What is C2 About
In everything we do, we work to:
Convene participants from around the world, representing diverse industries and roles to collaborate and forge new relationships.
Come up with actionable ideas to the challenges of our time.
Transform the way people think about imagination and creativity in business.
We do this through our values – by embracing diversity, risk taking, creative thinking, sustainability and humanism.
What makes C2 unique
Global convening
Bustling environment that re-energizes
Purposeful connections
Reinvented collaborations
Re-tool leaders to transform business and society
Key facts & figures
Founded by Cirque du Soleil and Sid Lee in 2011
Disruptors, innovators, executives, next generation
Annual flagship conference is held in Montréal each May

6,500 participants
50 countries
20 industries

Private partner events have also been organized in San Francisco, Berlin, Zurich, Amsterdam, Rome, Copenhagen, Brussels, Milan and many more.
We're transforming the way people think about business and creativity and in doing it, making an impact for the better on the world.
Leadership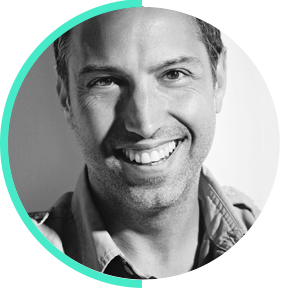 Jean-François Bouchard
FOUNDER AND CHAIRMAN
As founder and chairman of C2, Jean-François launched and propelled the conference as one of the largest innovation events in the world. An entrepreneur at heart, the CEO of Sid Lee has also been leading the outstandingly creative and award-winning agency he co-founded 20 years ago. By overseeing an event team that swells to 300 each year and a budget of more than $10M at C2, he has acquired unparalleled expertise in revenue building, creative development, and event management.
A seasoned strategist and a renowned challenger of the status quo, JF has carved out enviable global positions for both Sid Lee and C2 by advocating a multidisciplinary approach that breaks down barriers between disciplines.
SPEACIALTIES: REVENUE BUILDING, CREATIVE DEVELOPMENT, EVENT MANAGEMENT AND STRATEGY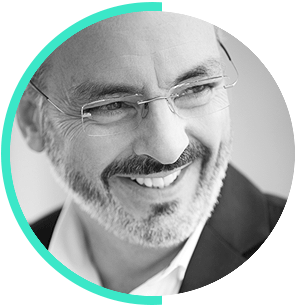 Richard St-Pierre
PRESIDENT AND CHIEF EXECUTIVE OFFICER
A deal-maker, passionate builder and social business advocate, Richard oversees C2's international development and mobilizes the brightest and most influential minds from a wide network of countries and industries. These efforts result in a unique ecosystem of partners engaging with C2 during its annual flagship event in Montréal as well as during events of varying scale abroad.
Prior to his journey at C2, Richard has accumulated more than 25 years of experience in operations, sales and corporate planning for various organizations, from governmental
institutions to private corporations.
SPECIALTIES: BUSINESS GROWTH, INTERNATIONAL MARKETS, SOCIAL
INNOVATION AND CORPORATE STRATEGIC PLANNING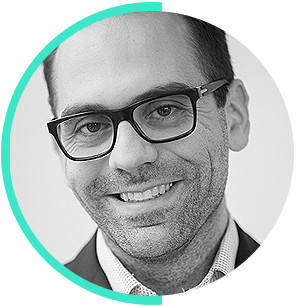 Martin Enault
CHIEF EXECUTIVE OFFICER – ASIA-PACIFIC
An executive with over 18 years of experience in entrepreneurship and events, Martin is known for creating innovative concepts involving business, entertainment and technology. As C2's chief operating officer, he leads the company's day-to-day operations and oversees its business, technological and operational development.
In 2010, he co-founded and led Intellitix, which became the award-winning, leading
global provider of RFID access control and cashless payment solutions for live events.
Over the years, he has contributed to the success of thousands of events around the world.
SPECIALTIES: BUSINESS OPERATIONS, BUSINESS DEVELOPMENT AND
TECHNOLOGICAL INNOVATION, LEADERSHIP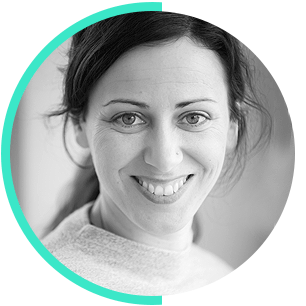 Génifère Legrand
CHIEF CREATIVE OFFICER
As C2's great visionary, Génifère holds the reins of the company's creative process. The driving force behind the magic of C2, she weaves artistry, showmanship and attention to detail together to deliver truly unique "wow" moments. Génifère oversees the content and event programming for C2's flagship conference as well as the design and execution of its international events. She also spearheads the company's ongoing efforts to become the largest environmentally certified event of its kind.
Prior to joining C2, Génifère was the director of artistic and equestrian operations at equestrian entertainment company Cavalia.
SPECIALTIES: CREATION, CONTENT, ARTISTIC DIRECTION, PRODUCTION,
CORPORATE ECO-RESPONSIBILITY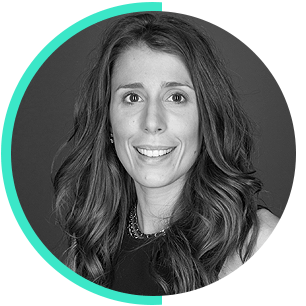 Anick Beaulieu
VICE PRESIDENT – BUSINESS DEVELOPMENT
Anick's strength is to link great ideas to revenue. Her knack for understanding current and future partners' business goals allows her to forge meaningful and durable partnerships for C2.
After having acquired a marketing and economics degree at HEC Montréal, Anick spent five years as a co-entrepreneur in international real estate. She joined C2's sales team in 2015 and quickly added business development and partnerships to her repertoire.
Through her deals with tech and financial institutions such as IBM, Facebook, Element AI and RBC, she elevated the partnership bar to new heights and has proven herself instrumental to C2's broad local and international networks.
SPECIALTIES: INTERNATIONAL DEVELOPMENT, SALES STRATEGY,
LEADERSHIP, CHAOS MANAGEMENT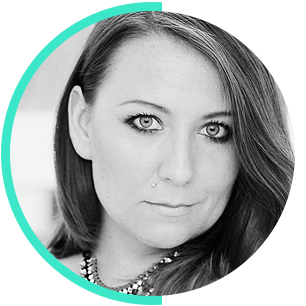 Julia Cyboran
VICE PRESIDENT – MARKETING AND COMMUNICATIONS
A brand and marketing executive with 15 years of experience, Julia has carved out a niche as a digital marketing thought leader and storyteller. As C2's vice president of marketing and communications, she is responsible for growing the brand's global audience across all channels, driving conversion and enhancing brand awareness and equity.
Julia began her career in media and publishing. As Canada's very first multi-platform editor-in-chief, she paved the way for tremendous print, digital and social media growth in each of the brands she oversaw. She has created more than 120 magazine covers
and launched several websites, apps and social media accounts.
SPECIALTIES: GROWTH STRATEGY, DATA-DRIVEN CONTENT, DIGITAL
MARKETING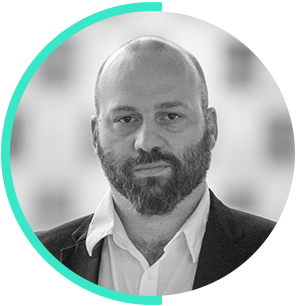 Yannick Bocquet
VICE PRESIDENT – PRODUCTION
With over 20 years of experience in the production and entertainment industry, Yannick brings a deep skill set and passion to everything he does. He has lead productions across the globe, including in Kazakhstan, Shanghai, San Francisco and Milan for such industry leaders as Cirque du Soleil and 45 Degrees.
He has worked with event powerhouses such as Just for Laughs, Sensation Mode and the Montreal Outgames. He has a degree in Theatrical Production and is the founder of CYproduction Inc.
SPECIALITIES: LARGE-SCALE PRODUCTIONS, TECHNICAL DIRECTION, PRODUCTION, EVENT MANAGEMENT